Visegrad University Association, General Meeting 2016, Szent Istvan University Godollo, Hungary.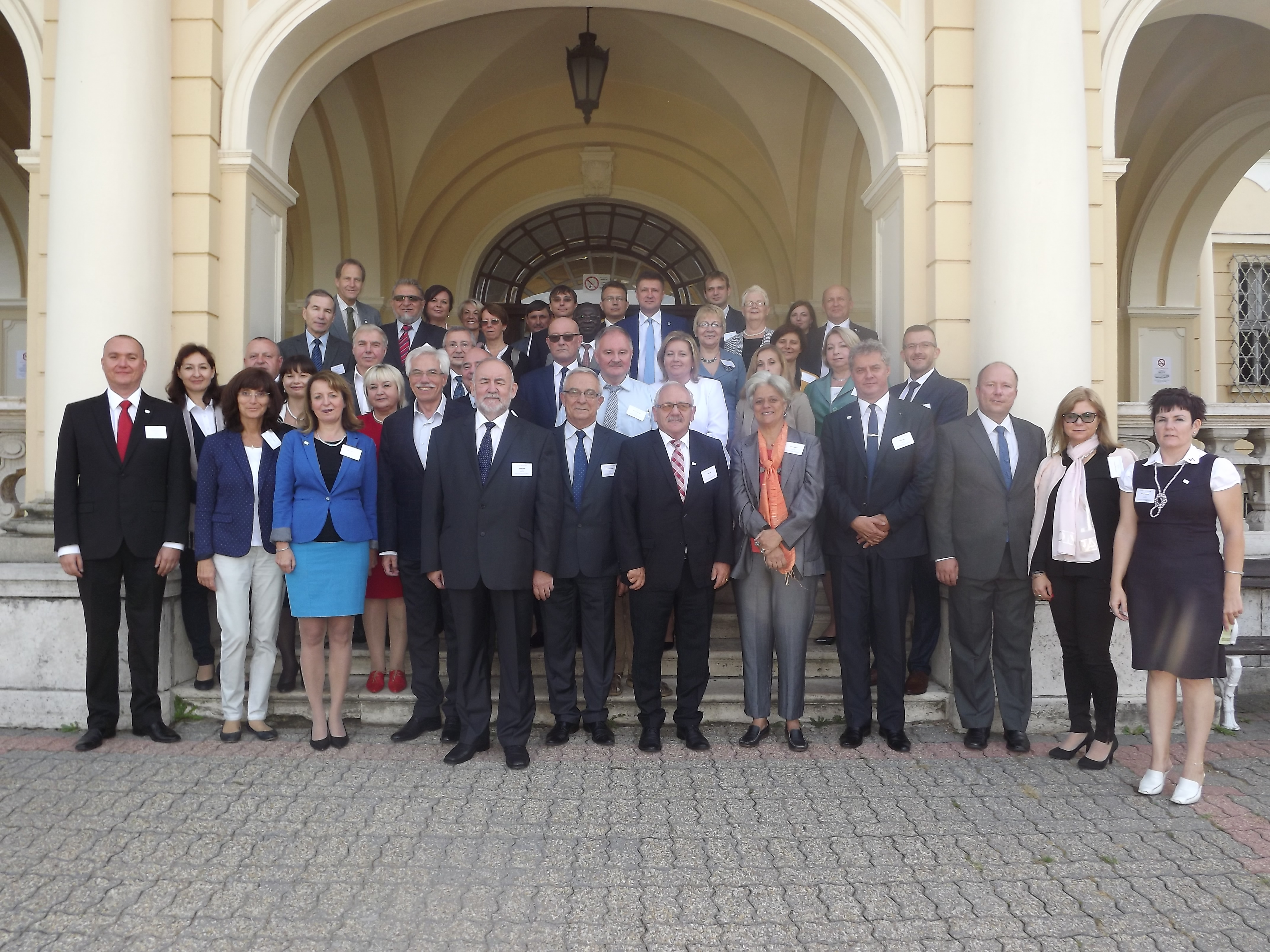 General Meeting of Visegrad University Association 2016 took place at Szent Istvan University Godollo, Hungary on September 18-20. The meeting was attended by more than 50 representatives of 23 VUA member universities coming from 10 countries.
General Meeting was opened by VUA President, Prof. Peter Bielik and Prof. Janos Tozser, Rector of the Szent Istvan University. President Bielik evaluated the association activities for the past 5 years and introduced the plans of Visegrad University Association for the upcoming period. General Meeting approved the VUA Annual Report as well the Proposal of activities for 2017. During 2016, new universities applied for VUA membership. Three of them were approved by the General Meeting and we would like to congratulate and welcome them to our association:
- Kursk State Agricultural Academy named after I.I. Ivanov, Russia
- Obuda University, Hungary
- Siedlce University of Natural Sciences and Humanities, Poland
- Louisiana State University, USA, upgraded their membership from honorary to full.
Also this year, VUA AWARD OF EXCELLENCE was awarded to the most active member university based on the results of the election of the General Meeting. The award went to the Szent Istvan University Godollo as an appreciation of an active participation in VUA activities. The award was presented by VUA President, Prof. Peter Bielik, First VUA Vice-president Prof. Janusz Zmija and VUA Vice-president Prof. Alexander Turyanskiy to Prof. Janos Toszer, SZIU Rector.
Presentations of Ms Cristina Amaral, FAO, deputy regional representative, Prof. Dr. Lajos Helyes, Vice-rector for Research and Scientific Affairs, SZIU and Prof. John Russin, Vice-chancellor of Louisiana State University, provided the participants of the General Meeting with interesting and valuable information and motivated all the attending representatives. It was also approved that VUA welcomes the initiative of the AGRIMBA MBA network to become a VUA standing committee, opening new possibilities and intensive cooperation of both networks. Moreover, the All Ukrainian Scientific-Educational Consortium which was presented by Prof. Grygorii Kaletnik, President of Vinnytsia National Agrarian University, Ukraine, offered closer cooperation with VUA through common scientific, research and publication activities. This proposal was also positively received by the General Meeting.
VUA Presidency would like to thank Szent Istvan University for a perfect organization of the event and all the participants of the General Meeting for their fruitful contribution.
The role of the Szent István Universitys Doctoral